Streamline Claim Details, ERAs and Payments
eClaims, ERAs and 835 Import Utility Tools Make Dentrix Enterprise Work Even Harder for You
Access, review and manage patient ERAs electronically
eClaims users have a convenient tool in Dentrix Enterprise for reducing paper dependency and manual data entry. Electronic remittance advice (ERA) can eliminate the delays created by mailing documents and the hassle of managing paper. Instead of sorting through mail or searching patient files to find insurance payment details, that information is only clicks away.
With detailed claim payment information delivered automatically into the ledger, you can submit secondary claims faster and manage claim reconciliation and patient billing more efficiently. Plus, when combined with electronic funds transfer (EFTs), which is available separately from some individual carriers, payments can be deposited directly into a designated account for an even more streamlined collection process.
ERA and 835 Import Utility tools (sold separately) work together with eClaims, integrating with the Patient Ledger in Dentrix Enterprise to help your staff manage claim reconciliation and patient billing even more efficiently.
With ERAs, your practice will:
Reduce manual data entry and mountains of paper
Streamline insurance claim reconciliation
Speed up patient billing and secondary claim submission
Improve accounts receivable accuracy by posting claims directly to Dentrix Enterprise
Requirements to Register for ERAs in Dentrix Enterprise
Enterprise 8.0.7 or higher
Dentrix Enterprise eClaims
835 ERA Import Utility (Component Update 1 or higher)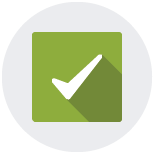 Get Started
Click the Get Started button above to sign up for ERA.
Resources